tcbpm.com
We Take Care Of Business
TCB Property Management

  We provide comprehensive and full time Property Management services to Santa Cruz, Monterey and Santa Clara Counties.  We serve Aptos, Santa Cruz, Scotts Valley, Live Oak, Capitola, La Selva, San Lorenzo Valley and Watsonville and many more.  I manage properties within an hour's drive of my office in order to better service your property and investment.
  We are committed to providing professional services maximizing the
benefits of your investment. TCB Property Management is dedicated to keeping your property in good repair with minimal costs.

TCB Property Management
209 Aptos Beach Drive
Aptos, Ca, 95003
831-661-0200
williamfrediani@aol.com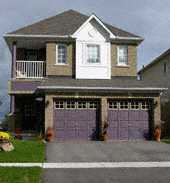 MY goal is to keep your property rented 100% of the time with a qualified tenant.
I manage your home as if it were my own.  That is why a TCBPM client, your contract for our comprehensive management services means you talk to one man and not a bureaucracy.  When you need it call.  I answer and get back to you within the hour.
No waiting on hold, No key ins, just TCBPM on the job
.